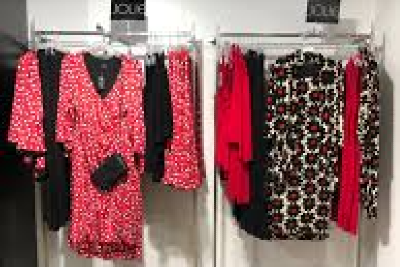 Annual Turnover
R 6,418,011
Monthly Cash Flow
R 85,000
Retail
Clothing/Accessories
Ref: 3220
High-End Women's Boutique for Sale
Gauteng (GP)
High-end women's clothing boutique based in an upmarket suburb of Johannesburg, Gauteng, South Africa selling the latest international and local fashion in clothing, shoes, handbags, and accessories. Established in 1980, this family-owned business has been owned by the seller since 2010. The business is located in a high-end fashion node. Key aspects of this business: * Normal retail operations * run by manager and * Sales representatives * operating 7 days a week Established business with years of experience behind the brand and a very loyal following. If you share a passion for business and fashion with a flair for attention to detail, high-quality standards, and professionalism, then this opportunity is for you! The new owner should be customer service orientated and focused with a strong lean towards going the extra mile for every customer - a natural leader to ensure their team is following the success recipe for reaching and maintaining excellence in all facets of running a high-end boutique. The selling price includes stock of ± R1,000,000 and excludes VAT.
Please enter your details and page to below your contact details. Click on the "I agree to the Confidentiality Agreement" button to digitally sign the Confidentiality Agreement. You will receive further details on how to access the confidential business profile via email.
Confidentiality Agreement
In consideration of Businesses4Sale South Africa entering discussions relating to the possible acquisition of an interest in a business on my behalf, I hereby agree as follows:
Not disclosing any information, including that the business is for sale and to treat as totally confidential the identity of each business quoted to me and any details as to its operation or financial accounts.
Taking all reasonable precautions to protect the confidentiality of information made available to me in the course of any negotiation and eventual transaction.
That all information is received for no other purpose than the evaluation of the investment potential of the business.
Not to disclose the identity or any details of the operation or financial accounts to any third party (except my accountant or legal advisor who shall agree to respect this requirement for confidentiality) unless expressly authorised in writing by the Seller or his broker.
Not to approach any Seller of any business introduced to me by Businesses4Sale South Africa or its staff, customers or suppliers without prior arrangement with the Seller or his broker and to refer all queries through the relevant Businesses4Sale South Africa representative/broker.
I accept that all information was presented to me/us in good faith and that I cannot hold Businesses4Sale South Africa or its agents liable for any inadvertent deviations or inaccuracies.
I accept that I am responsible for verifying facts and figures to satisfy myself, as to the accuracy of information during any due diligence I/we may choose to carry out.
For the purpose of this agreement the "Confidential Information" means any idea, concept, data, document, drawing, schematic, business, technical, financial, operational, administrative, marketing, economic and other information and material of a proprietary nature, about or concerning or relating to the business whether in oral form or in eye, machine or electronic readable form and includes information and material contained in any memorandum, report and/or other document prepared for either party hereto by an third party.
In the event that a suitable business opportunity is found in using the services of a Businesses4Sale South Africa and in the subsequent event that I should wish to present an offer to purchase such business, then prior to the commencement of the "Offer to Purchase" process, and should I be called to do so, I agree to willingly submit a consumer credit report.
If I decide not to proceed with the investment, I agree to immediately return to Businesses4Sale South Africa all written information supplied and retain no copies.
I agree that, in the event of a breach of trust in the above, the Seller can take whatever action they deem necessary to recover any cost of damage caused by such breach.
By my signature hereto, I attest that all the above information is true and corect.
Please wait while loading
Thank you for your valued enquiry.
We already have your details, so please expect the listing broker to contact you shortly.
To continue your search for more businesses for sale, please login to portal.businesses4sale.co.za
Thanking you,
Businesses4Sale Support Team
Thank you for your valued enquiry.
You will receive an email with a one-time link to the Businesses4Sale portal where you can view more details online about this business in your own personal data room. Please check your mailbox now!
Thanking you,
Businesses4Sale Support Team